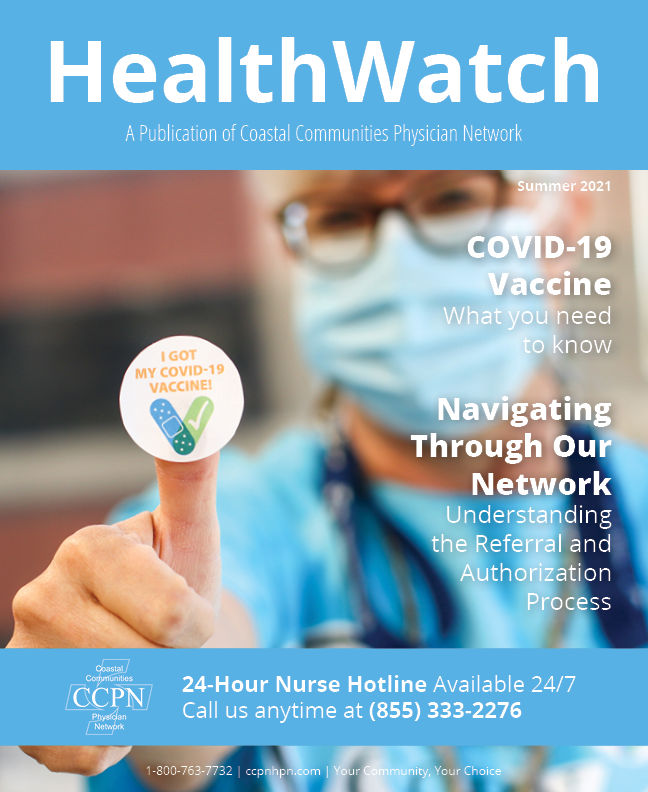 The Summer 2021 Health Watch Magazine is now available! Featured articles include:
COVID-19 Vaccine: What You Need To Know
Navigating Through Our Network: Understanding the Referral and Authorization Process
CCPN Quality Improvement Program
Rollin' Thru the Drive-Thru: Senior Coffee Club and Arts and Crafts
CCPN Health Watch is published as a community service for friends and members of Coastal Communities Physician Network. Information in CCPN Health Watch comes from a wide range of medical experts. If you have any concerns or questions about specific content that may affect you, please contact your health care provider.